We think like you
Our vision is to empower incredible brands like yours to compete with the very best to reach your potential. We are motivated by building collaborative partnerships and the satisfaction we get in seeing you surpass your goals.
We work with companies who share the same curiosity and ambition as us. We challenge, we inspire, we learn together. From understanding the future value and behaviour of your customers to delivering best-in-class campaign performance, sales forecasting and robust customer-centric measurement, we enable our clients to adapt and grow sustainably.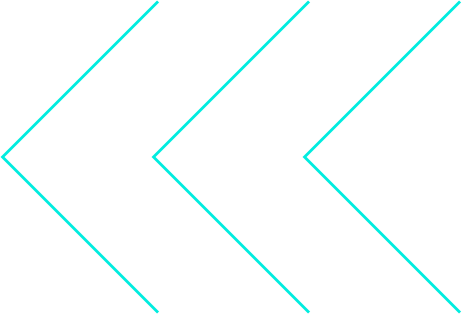 We grow together
Our clients tell us that they most value how we adapt to complement their existing strengths and skills. We plug your gaps in experience and work so closely that you develop experience with us. We share our entire thought process and the supporting data so that we challenge and learn together.
Together, we'll make sure you fight the right battles. We know resources and bandwidth are finite and help work within them. We are honest, direct and supportive – always ready to challenge you for better but have recommendations on how to get there.
The Power of Community
The more2 community is a powerful thing - a hundred retail brands growing, learning and adapting. We've established a common set of metrics across all our clients which enables us to prioritise your biggest opportunities. And if you'd like to learn first hand how others do it, we regularly make friendly introductions so our clients can learn from one another.
Global In Scale and Capability
more2 are part of Sideshow Group – a collection of ten agencies built on evidence-based marketing. Together, we span digital experience, UX design, creative, digital performance, data science, experimentation, transformation and proprietary customer data platforms. We have offices across the UK, Europe, US and Canada. As your business grows and your needs evolve, we can draw upon world class experts across brand experience, performance, strategy and measurement.
Meet the team
The majority of the more2 team are working directly with our clients either in a consultative strategy and planning role or within one of our expert delivery teams. The delivery teams cover data build, analytics, campaigns, digital performance, media and email. As our client, you gain access to experts in all these disciplines for just the amount of time you need, so you can compete with the market leaders from day one and our resource will grow with you.
We find real fulfilment in working on a long term basis with such amazing brands because we feel very much part of their story.
Our Client Strategy Directors are seasoned marketing professionals with typically 10-15 years' experience in helping brands like yours unlock the value in their customer data.
They will be your partner, following the data from how it's captured (including GDPR compliance) through to generating insight and ultimately taking action, often at individual customer level. They reference benchmarks and experience both within, and outside, your sector to highlight where you can improve. They will help you define the targets, audiences, and metrics to achieve your objectives and how you should measure them.
They're there to support on day-to-day trading decisions. They're there to help build robust multi-year budgets. They have first-hand experience of the opportunities and challenges you face and they're not afraid to have a strong opinion.
Georgina Hewitt, Chief Executive
Georgina has 20 years' experience in retail and direct marketing, 10 of them with more2 working across our whole client portfolio. Prior to more2 she was Marketing Director for Laithwaites.
Emilie Carson, Director
Emilie has been building connections with retailers of all shapes and sizes since 2004. She ensures that each one of our clients has the right version of more2 to achieve their ambitions and success.
Gareth Hughes, CTO
Gareth has 20 years' experience in data and technology and has worked across telecoms, finance, and retail delivering solutions for 3, BT, Lloyds group, and RBS group to name a few.
Caroline Bon, CFO
Caro brings 15 years' experience in retail and SaaS and has previously held senior roles at MetaPack Group and Kingfisher. She loves using data and culture to fuel change and build teams.
Kevin Davis, Chief Data Scientist
Kevin has over 20 years' experience in the retail sector, in both consultancy and client-side roles ranging from small start-ups to FTSE 100 retailers. Kevin is passionate about ensuring all analytics is truly actionable by our clients and is on a mission to ensure that even the most complicated question gets a simple and understandable answer.
Chris Simpson, CMO and Digital Director
Chris has spent his career building direct brands, particularly digital-first B2C companies. After CMO roles at Glasses Direct and AVADO, he came back to more2 to build the digital performance team and lead our marketing efforts. He loves scaling up businesses.
Mary Hand, Partner
Mary has spent over 17 years working in retail and data at Experian and more2. Mary has significant experience in the creation and implementation of marketing strategy, managing budgets, managing relationships and building teams.
Nick Rawlings, Partner
Nick has 25 years of experience in retail marketing, both client and agency side. He was Marketing Director for Lands' End UK before joining more2 in 2013.
Stephen Boyle, Strategy Director
Stephen has spent over 30 years working with direct marketing businesses, retail businesses and digital pureplays. With early experience at Readers Digest and a strong statistical background, Stephen cuts through complexity to reach pragmatic results.
Emily Bates, Partner
Emily has nearly 25 years' experience working for retail and travel brands at Marketing Director and Managing Director level. Emily helps our clients elevate their performance by empowering their marketing teams with better tools and better insights.
John Knapman, Client & Media Director
John has over 20 years' marketing experience, 15 of which are in retail. His passion is using customer data to help drive performance. John has worked with over 20 clients at more2 and now he uses his wealth of experience to develop the client management team.
Becky Jasper, Client Director
Becky's 20-year career spans a range of multichannel brands before more2, most recently leading global ecommerce for Molton Brown. Since joining us she has worked with over 25 clients with a strong affinity for digital-first and premium brands with an eye on international expansion.
Jo Stephenson, Client Director
Jo's 24 year career spans senior digital roles at a host of the UK's leading retail brands including Ann Summers, Miss Selfridge, Arcadia, my-wardrobe.com and Debenhams. Jo focuses with her clients on understanding the quantifiable impact that digital investments have on customer behaviour and, ultimately, the bottom line.
Gavin Armstrong, Client Director
Gavin has worked with over 30 clients at more2, from multimillion PLCs to fledgling start-ups. In a career spanning over 20 years, Gavin has previously held senior marketing roles with Scotts & Co and N Brown Group. He loves using insight to see clients change and grow.
Matt Legge, Client Director
Matt spent 15 years working clientside for major retailers before joining more2, including M&S, Brighthouse and ELC with a focus on loyalty and maximising customer value. He is passionate about helping clients identify and deliver commercially impactful initiatives to meet their growth potential.
Becky Waters, Client Director
Before joining more2, Becky held senior client-side roles across Kennelpak, Amercian Golf, Revital, Jollyes, WHSmith, Robert Dyas, Marks & Spencer International and Tesco International. She is passionate about digital marketing, subscriptions, loyalty schemes and new territory acquisition and is well-versed in implementing customer centric transformation and growth strategies.
Dean Morris, Client Director
Dean has over 18 years' experience in direct-to-consumer marketing, having held Marketing Director positions at Ryman and Robert Dyas before joining more2. Dean loves developing and implementing marketing strategies for ambitious, fast-paced businesses to help them thrive.
Lisa Crossley, Client Director
Lisa started her career developing customer acquisition and retention strategies for the likes of Shop Direct and Marks & Spencer followed by 10 years as Head of Marketing at Harrods. She went on to become Marketing Director for The Fragrance Shop. Lisa brings a wealth of experience in developing international growth strategies, building subscription and customer loyalty programs, and developing commercially focused performance marketing strategies.
Jonny Denham, Client Director
Jonny has a superb track record for helping scaled businesses to unlock the power in their customer data. He is one of many at more2 who have risen through the ranks by creating strategic insight and value year after year for many of our key clients including NotOnTheHighstreet, L'Oreal, Hush, Fatface, White Stuff and Interflora.
Mark Irving, Client Director
With over 15 years' experience in ecommerce and digital marketing, Mark has led teams across large department stores (Fenwick, British Home Stores, Debenhams), global fashion brands (Ted Baker & French Connection) and pureplays (BHS.com & Firebox). Mark is passionate about delivering business change through multi-channel projects and using analytics & insights to inform and define strategic direction.
Louisa Webb, Client Director
Louisa has held multiple senior client-side positions across the home & apparel markets for Feather & Black, Monsoon, Mountain Warehouse & The White Company. After many years leading online trade for these household names, she is passionate about delivering marketing and trading initiatives to drive commercial impact and meet business targets.
Jenni Cunningham, Director of Innovation
Jenni has spent 19 years working with customer data. After starting her career at Dunnhumby, she joined more2 as Client Director managing brands such as Joules, Cath Kidston, Toast and RNLI. As Director of Innovation, Jenni developed a number of new services; Paid Social has been one of the fastest growing and she now heads up this team. Jenni also drives the development of our Insights platform and provides strategic support for key clients.
Jose De Carvalho, Head of Paid Search
Jose has been working in PPC for over 10 years' with previous roles held at global marketplace's such as at Farfetch as well as agency leadership roles supporting D2C brands such as Fender, Bonmarche, Funky Pigeon and Secret Sales. His passion for automation and data is what he believes is key to successfully grow brands. 
Alex Arnal-Vivas, Head of Development
Alex is tech lead and data professional with over 15 years delivering data projects, 6 of them within the retail and marketing industry. Firm believer that that the secret to providing value is trust, transparency, technical expertise, and understanding clients' needs, and that the only way to make more2 successful is by making sure our clients are successful.