The businesses that understand their customer economics and behaviours are in the strongest position to thrive in a downturn. more2 enable that understanding. We've spent 20 years helping brands survive and thrive through past recessions.
Customer economics is the vital bridge between the marketing and finance functions. It will enable your leadership team to align around the most fundamental driver of value in your business – your customer. You'll have the confidence to continue investing in the right places rather than arbitrarily cutting back spend. You'll be best placed to ride the recovery.
The Customer Data Foundation
It is expensive, distracting and risky to build a single customer view in your own Customer Data Platform (CDP). According to a recent Gartner survey, only 14% of organizations achieve a 360-degree view of their customer. It takes many months of IT and marketing teams working together and these often become sprawling projects which never deliver on their promise.
more2 help brands get to a useable solution in a few months, and without distraction or risk. In many cases, we then plug back into their systems and media platforms to put the data to work. This becomes the foundation for addressing many of the fundamental issues above.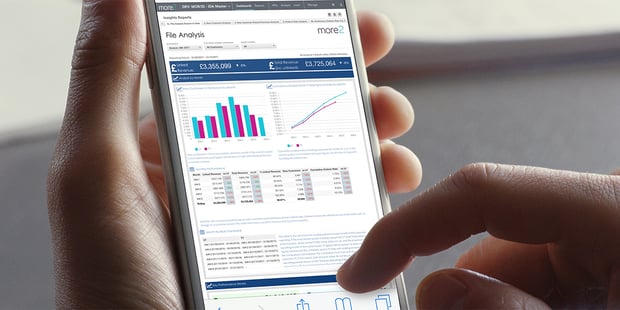 Accurate forecasting is transformative
Did you know that customers's LTV can vary by up to 50% based on the first channel they bought from?
We provide an accurate economic model of your customers and their lifetime value. This enables you to build a reliable multi-year forecast which in turn enables you to buy in the right volume and mix of stock. This greater level of control means you're more likely to hit your numbers and don't need to resort to discounting or last minute rebuys. This also gives you greater resilience through supply chain issues.
Learn how fashion brands like yours are creating loyalty by better understanding their customers
Join a complimentary Teach-In and learn to power your business with real insights from real data
Who is it for: Founders, CEOs, board members, and directors
How does it work: Interactive seminar on Zoom
What you get: Our proven principles and methods delivered in an intimate and interactive way with real-life examples
Why trust us: We have 20 years' experience growing 200+ brands
What's the catch: There is no hard sell, just an invaluable sharing of knowledge and experience... that we hope will show you why we are the best at what we do.