Meet the team!
Over 100 experts in London and Manchester make up the more2 team, who strive every day to deliver our best work for our retail, eCommerce and Direct to Consumer (DTC) clients. We work by three core values: Integrity, Exceptional Environment and Entrepreneurial spirit. We take pride in the work we do and love seeing the measurable impact it has for our clients.
You can find out more about our teams below plus what they think makes more2 a great place to work. We are hiring across our teams so if you're a curious, passionate, honest, and fun team player apply today!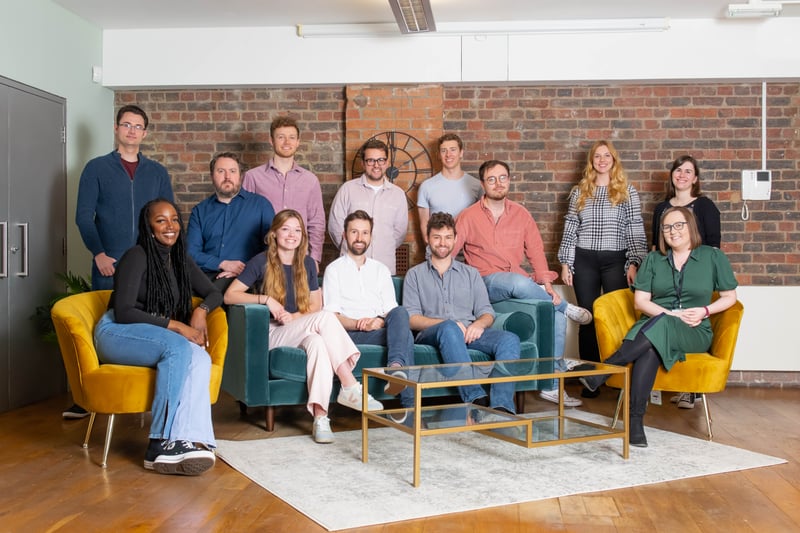 Analytics Team
Our Analytics team produce analytical outputs for our clients to drive real impact in the business. They answer our client's 'big questions', challenge internal thinking, and support future marketing strategies. Our team help more2's clients understand their customer better than ever before, providing invaluable insight and actionable solutions so clients can achieve and maintain profitable growth.
"My favourite thing about more2 in general is the people. Everybody's super friendly, you can ask any question and they'll help you.
There is also lots of opportunity here – I wouldn't be in this role, this early in my career if it wasn't for more2. They really encourage you to take responsibility with new projects and give you the chance to grow."
Catherine Stoney, Analytics Manager
Campaigns Team
The Campaigns Media team are responsible for the operational delivery of our client's direct mail campaigns. They make sure the direct mail campaigns are delivered on time, accurately, and use strategy and insight to make them as effective as possible to achieve the best results for our clients.
"My favourite thing about more2 is the culture. It's a warm and welcoming environment where people are always happy to help, but challenge each other in equal measure.

I've been allowed to step outside my comfort zone and test myself at more2, but I've always felt supported and it's helped me to grow and develop in my time here."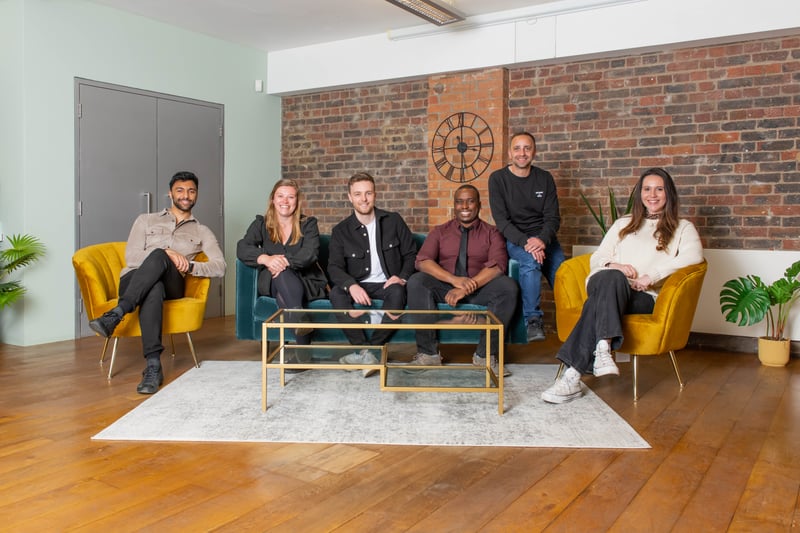 Client Services
Our Client Services teams, based in London and Manchester, are trusted advisors to our clients, supporting their goals and challenging them where needed. They deliver and advise on our client's marketing strategy, share analysis, and provide actionable insights. Their view across the whole of retail gives our clients a truly unique perspective.
"My favourite thing about more2 is the speed at which you develop and build confidence as well as expertise. It's all brought about by having exceptional individuals to challenge you but also a structure that supports and rewards proactive initiative taking."
Jonny Denham, Client Director
Development Team
Our development team are responsible for creating our client's database CDP (Customer Data Platform), the maintenance of the database, and innovation. This helps the client target and understand their customers better by making their data more efficient which in turns helps them to improve performance. This CDP information is also shared as outputs to our Data Analytics and Campaigns team.
"My favourite thing about working at more2 is the care for each other and our clients. We really care about our clients being successful."

Alex Arnal-Vivas, Head of Development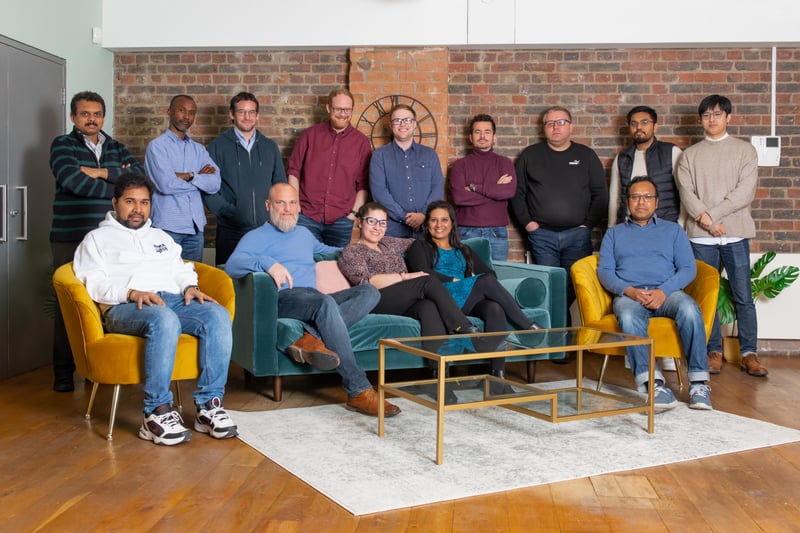 Email
We also have a dedicated Email team who create email campaigns, templates, automated customer journeys, and run email audits for our clients. Our experienced team are an extension to our client's internal teams offering industry insights and best practice advice and support in implementing programs and delivering emails.

"My favourite things about more2 are the incredible people and the variety of work. If you show willingness and ability there will be many opportunities available to you within the business; your age and experience doesn't limit you."

Angela Clark, Operations Manager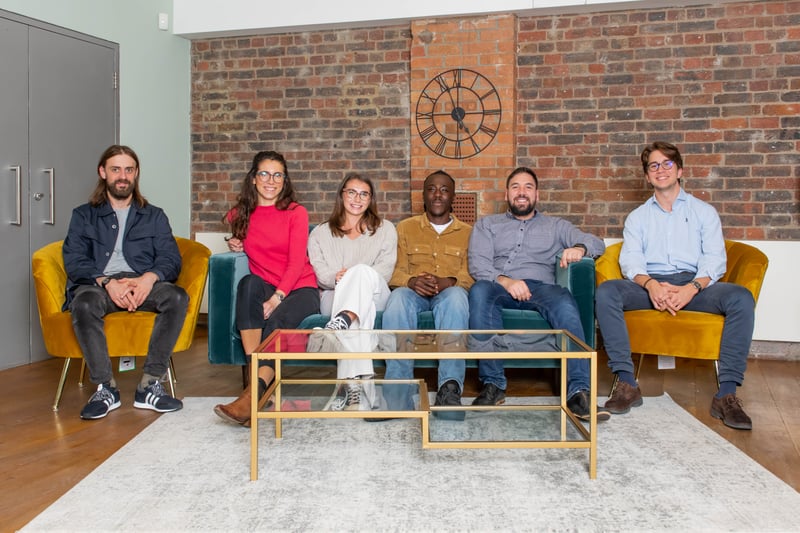 Paid Search
Our Paid Search team are responsible for managing Search, Shopping, Display and YouTube campaigns. They use the full stack to drive engagement throughout the buying funnel, report, and track attribution to make decisions based on data. Our Paid Search team look at ROAS and CPA through a unique lens, utilising first party data to grow our client's customer acquisition successfully. We have a proven approach, and our growth and expertise has gained us recognition as a Google Premier Partner.
"There is so much opportunity and sense of community at more2 that makes it a great place to work. I have grown more working here, in my career and within myself, than I have anywhere else and that has been heavily influenced by the people I work with."

Ronni Griffiths, Senior Account Manager
Paid Social
Our Paid Social team buy advertising space on social media platforms like Facebook, Instagram, and Pinterest on behalf of our clients to help them grow profitably by acquiring new customers, retaining existing customers, and increasing brand awareness.
"Favourite thing about more2? The people! Plus, the direct influence our activity has on the client's results; you can really see what you're doing and how you're making a difference."
Jennifer Cunningham, Director of Innovation and Best Practice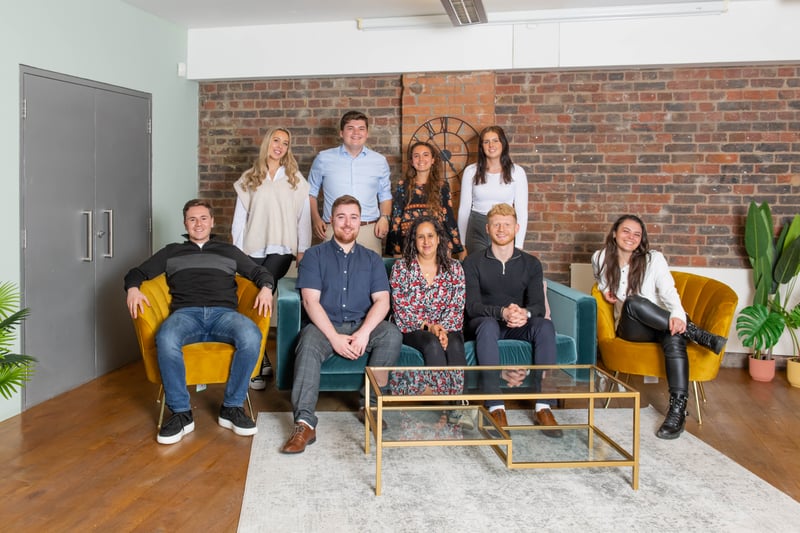 Production Team
In production, we run direct mail and email campaigns for all our clients and are responsible for delivering all operational outputs, using our expertise in data. We extract customer data to assist our clients and internal teams with running campaigns and data analysis.
"What I love about working at more2 is the culture and that individual's ideas are valued within the organisation."

Charmi Gupta, Production Manager
Sales & Marketing
Our Sales & Marketing team help more businesses find out more about more2 and how we can help DTC businesses grow sustainably. We are building a community of retail leaders through a series of virtual and in-person events that help brands learn from each other and level up their performance. The team has big plans to grow in the next three years, both in the UK and Europe!
"My favourite thing about more2 is the unique culture, it's incredibly supportive, ambitious, and fun!"
Sophie Colquhoun, Content Manager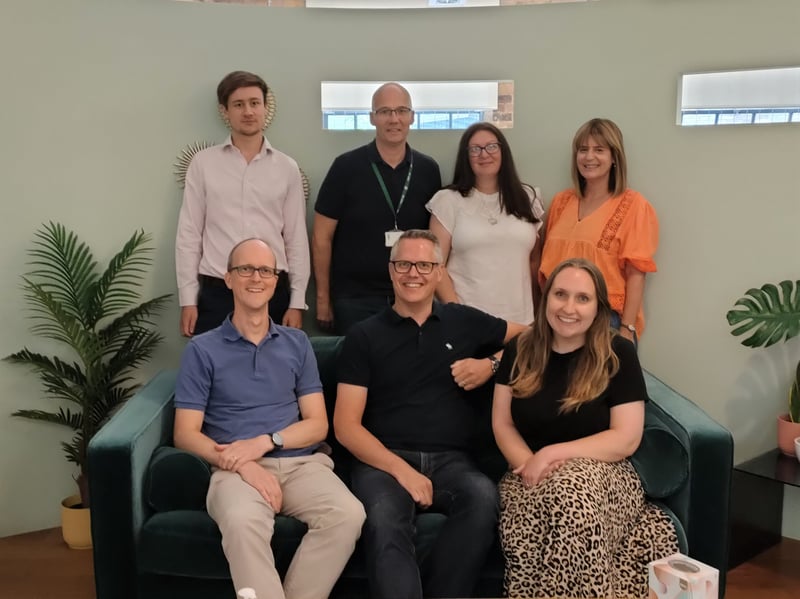 Back Office Support Team
Our Back Office Support team are our super team behind the scenes who are integral to more2. We have HR, Legal, Finance, Facilities, IT, Executive and Associate specialists who support the business and more2 colleagues everyday.

"My favourite thing about more2 is the opportunities available to you — the chance to try new things and learn new skills. I moved from the Campaigns team to develop the HR offering and today I get to focus on the things I love such as collaborating with different people and continuing to develop the amazing culture we have here at more2."

Lizzie Sheppard, Senior HR & Administration Executive
Diversity, Inclusion, and Equality
Inclusivity and respect are essential to the more2 culture. We want to encourage and facilitate increasing diversity within more2, in respect to race, ethnicity, gender, disability, sexual orientation, age, pregnancy, maternity and paternity, and cultural and religious beliefs. We continually look for ways to ensure more2 is an open, friendly, and exciting place to work; where doors to opportunity are opened, not closed. We want and strive to make positive change happen where we can, inside and outside our organisation. Our DI&E team meet regularly to drive this forward and create future change and initiatives for the business.