and build the right solution together
Customer Data Platform
Our Customer Data Platform puts the customer at the heart of every decision. We help you to understand every customer interaction across every channel and create outputs that are actionable and meaningful in every platform. We build solid foundations to inform every decision from budgeting and forecasting through to accurate customer targeting to fuel your campaigns.
Measurement & Analysis
We start by understanding your business model, how you make money, your customer and unit economics and how your customers behave. Then we establish what to measure, and what to ignore so that you can make confident decisions based on a single source of truth. We always focus on true incremental growth.
Modelling & Insights
There's no such thing as an average customer. Ideally you want to invest on a sliding scale, paying more to acquire or retain the highest value customers. We use Insights to link customer behaviour to profits. Then we use the best combination of human and artificial intelligence to build commercial models that drive value-based acquisition and retention programmes.
Campaign Activation
It is then, and only then that we focus on running the most effective and scalable campaigns, ensuring you build enduring relationships with your customers, drive growth and have confidence what is working (on an incremental basis). We integrate your audiences directly into digital platforms like Google and Facebook to give you the edge over rivals.
Common Challenges We Face
THE RIGHT METRICS
The customer is the single growth driver in your business. We help you to forecast your performance, identify how many customers you need to recruit, how much you should spend to acquire them and what channels are right for you.
---
INFORMATION OVERLOAD
You have a wealth of customer and campaign information at your fingertips. We identify the metrics that drive growth, share our industry benchmarking insight and give you clarity on the most important drivers in your business.
---
BOARD AND COMPANY ALIGNMENT
The Board needs to understand the economics that link marketing performance with business results. We help you align the Board around the right KPIs to hit your revenue targets
"My first experience of more2 was as a client when I saw that more2 is completely focussed on helping amazing brands to grow. Today we are proud to work with ambitious and inquisitive brands who inspire us to deliver exceptional work. "
Georgina Hewitt – Chief Executive Officer

Marketing investment strategy

Incremental performance metrics

Benchmarking against your peers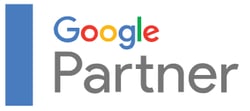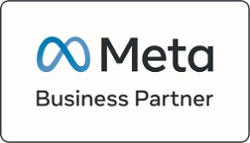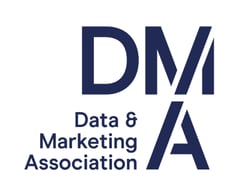 What makes us different?
There are 1,000s of software platforms, AI tools and agencies out there.
But vertically integrated strategy with superb execution is rare.
You need end-to-end support, from raw data to fast, cost-effective deployment, delivering faster growth, more confident decisions and a constantly evolving platform. We equip you with all that and a team of former brand-side CMOs and subject matter experts who take a channel agnostic approach to give you the freshest market insights of what is working for others. We help you to win.
You don't need to invent all your own solutions, or settle for what you can afford.
How do we deliver best-in-class across every service we offer? At the core lies your customer data, which means we execute more efficient, relevant campaigns and measure them with accuracy.
We never forget that your brand is different - unique in fact. You want to build your own story and have your teams learn and develop as the company does. That's why we are completely transparent - we will learn together and empower each other. We are one team.
Want to see how it works?
Join a confidential Teach-In for owners, founders, and board members to hear how hundreds of successful retailers grow sustainably and profitably